15 World Famous Cosplayers
Views:97 Author:Site Editor Publish Time: 2020-04-21 Origin:Site
15 World Famous Cosplayers
Cosplay originated in Japan and has decades of experience. China began to develop gradually in the late 1990s. Anyone who participates in cosplay is called cosplayer, or coser for short. Let's take a look at 15 world-famous cosplayers.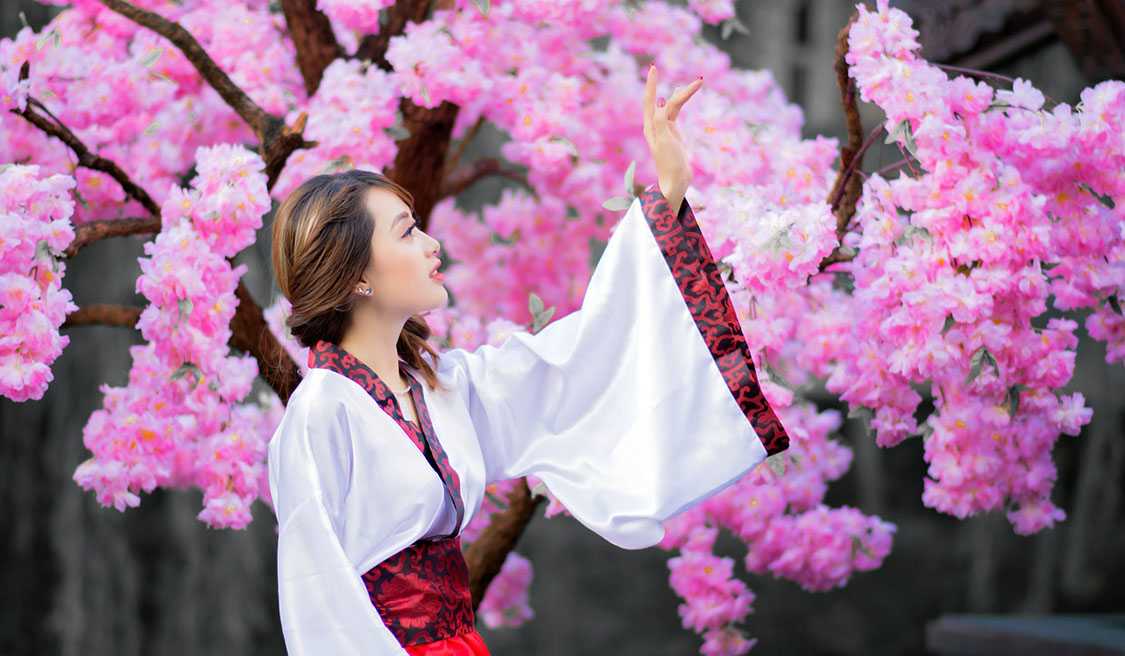 1.

Cosplayer of

US

-

Jessica Nigri
When it comes to cosplayer who can represent the United States, it's Jessica Nigri. She has more than three million fans on Facebook. She began to play cosplay in 2009. In San Diego Animation Exhibition, her cosplay image of 'Sexy Pikachu' caused a sensation on the Internet.
2.

Cosplayer of

Korea

- T

omia
A lovely cosplayer in South Korea is Tomia, who has about 200000 fans on Facebook. Her big cat eyes are very cute.
3.

Cosplayer of

Vietnam

-

Miu
Miu is a lovely cosplay beauty living in Ho Chi Minh City, Vietnam.
4.

Cosplayer of

Philippine

-

Alodia

G

osiengfiao
When it comes to cosplayer who represents the Philippines, it must be Alodia. Now she's in the modeling world, as an actress, a singer and so on. She has more than five million Facebook fans. In 2013, she worked with radio Group Inc and Tenchim.
5.

Cosplayer

of Hong Kong, China -

H

iyuki
When it comes to cosplay beauty in Hong Kong, it's Hiyuki. She is also famous on Facebook. She impressed people with her baby face and naive appearance.
6.

Cosplayer

of Russia

-

Alien Orihara
This is the beautiful cosplayer Alien, representing Russia. It's amazing that she is only 23 years old this year, and she works as a lawyer. She is a cosplay beauty with outstanding style and comparable model figure.
7.

Cosplayer of

German

- C

alssara
She is a very famous cosplay beauty in Europe and the champion of the 2011 European Cosplay Competition.
8.

Cosplayer

of China -

F

uzuki
This is Fuzuki, a famous cosplay beauty in China. Her facial features are very deep and suitable for women to dress up as men. (This comment...)
9.

Cosplayer

of France

-

Pichu
Among many sexy cosplay beauties who are as fascinating as AV actresses, Pichu is called 'cute cosplayer'. Even if there are many other cosplayer around, it can't cover up her attractive and lovely image.
10.

Cosplayer of

Italy

-

Julio

T

iger
When it comes to cosplayer who is also very famous in Japan, isn't she, Julio Tiger? From childhood, she speaks Japanese, and she also likes watching Japanese anime very much. It is said that she is also very popular in Italy. So far, she has won 16 titles in the cosplay competition in Italy.
11.

Cosplayer

of Canada

-

Marie Claude Bourbonnais
She's like a beauty coming out of comics and games. She is not only as a cosplayer, but also as a magazine photo idol and model. She has 240000 Facebook fans and is a very sexy woman.
12.
China Taiwan
Cosplayer
-
M
isa
Misa
is
a Taiwan beauty with innocent expression
li
ke a child
.
She has a lot of Facebook fans, more than 300000.
13.

Cosplayer

of Thailand

-

J

asperz
Jasperz was selected as Thailand's representative of the World Cosplay Summit in 2008 and 2009. She is very strong. So far, she has won the championship and runner up in many cosplay competitions.
14.

Cosplayer of

Malaysia

-

Ying Tze
She is very popular in Malaysia. She is a fashion design student who makes cosplay clothes by herself. She likes big cats and plays games. So far, she has won awards in various cosplay competitions in Southeast Asia.
15.

Cosplayer

of Japan

-

Yuga

N

ekomu
Today, Yuga Nekomu, a 19-year-old Japanese woman, has attracted much attention as a cosplay beauty. She won the first place in 'Cosplay girls' election in the eyes of Akihabara men' held by Playboy. After that, she continued to appear in various magazines. It is said that her dream in the future is to be a cartoonist.