Chinese Cosplayer Shan Huang
Views:71 Author:Site Editor Publish Time: 2020-04-17 Origin:Site
Chinese Cosplayer Shan Huang
The key word of Huang Shan is "beautiful". Whether it is his work, pursuit or personal image, they are closely related to the visual aesthetic. From the first Chinese cosplayer to BJD doll designer, Huang Shan is dedicated to creating the "beauty" he understands.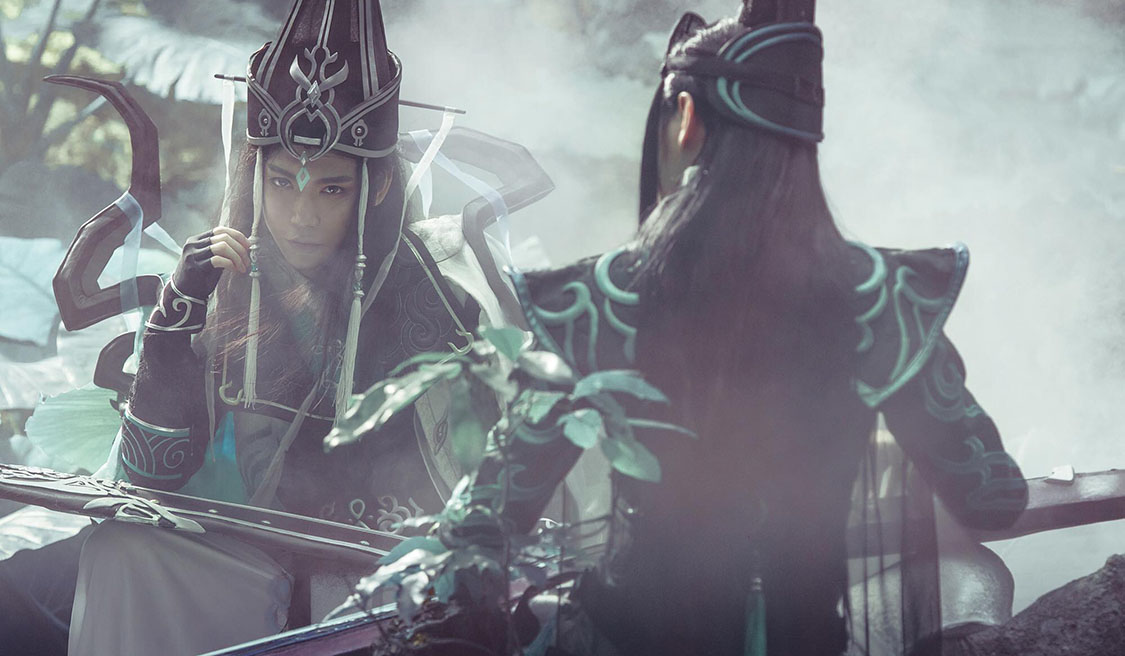 1

.

The

F

irst Cosplay

er

in China
More than ten years ago, when Huang Shan just stepped into the animation circle, cospaly in China was just in its infancy, taking photos with a card machine, and making clothes and props by oneself. The public has not yet accepted this culture. Sometimes Huang Shan will meet the same vision of seeing 'demons'. People will ask whether it is 'making a TV show' or 'making a movie'? Now, Huang Shan said with a smile, 'even the 60 year old mother knows it's cosplay.'
In 2006, when he was studying animation in China Academy of fine arts, he was invited to be the judge of cosplay competition of Hangzhou International Animation Festival. In 2008, he released his first collection of personal works, 'Floating Haze', which is also the first collection of personal cos in the world. At that time, he was called "the first person of cosplay in China". Fans call him the 'Mountain Palace'.
The works performed by Huang Shan are gorgeous, ghostly, classical or modern, atmospheric or charming, which are highly sought after with their creative personal style. Unlike the traditional cosplay, he likes to add his original elements to his works. Design, make-up and plan by himself, and give a professional name "Anime Makeup Designer". His works appear frequently in various comic magazines, and he has a great reputation in the animation industry with a large number of fans.
2.
D
oll
D
esigne
r
But cosplay can't satisfy the pursuit of Huang Shan. For him, BJD doll's perfect face and body are undoubtedly more perfect models than human beings.
The collection of BJD dolls is commonly known as 'raising children'. In the eyes of children's mothers, each child has its own soul and story. They need to pay much attention to take care of it. They will make up and dress the dolls, take beautiful photos for them and attend the party. In Huang Shan's family, there are no less than 100 dolls.
The pursuit of this beautiful creature made him unable to refuse. At first, he secretly raised children. Once in a while, it's a special sense of pride to be praised for joining friends' party. At that time, he wanted to participate in this favorite production. In 2008, when the time was right, he set up a studio with his friends. From 2008 to now, the studio has experienced ups and downs. Later it's slowly on the right track.
3.
Bearded
Y
outh
Whether it's painting, cosplay, or designing dolls, Huang Shan's works are full of his understanding of animation aesthetics. Huang Shan used to like gorgeous, complicated and stacked designs, such as European Rococo and court dresses. Now he can make gorgeous things, but also a plain clothes.
Huang Shan can't escape the controversy that coser often faces about works and real people. It is also common to meet some people who attack him after his appearance. But now in face of all this, Huang Shan downplayed, 'this is also a concern.'
When he was 11 or 12 years old, he drew cartoons on the table. When he was 20 years old, he made up his own make-up and play cosplay. When he was 30 years old, he carved on some villains in the studio. Huang Shan felt that it was his responsibility to present the good-looking things to the audience, whether it was his works or himself. Late stage is a necessary procedure, but it is also important not to be lazy with the early work. Today, he is more comfortable to walk between the two and three dimensions. The focus of his daily work is BJD dolls. He also made some photos and wrote some books. He has kept the habit of taking self portraits for many years. Once in a while, fans still marvel at his cosplay.
'In a peaceful and stable life, I do what I like. I don't have to worry about food and clothing. In spite of some defects, there is no perfect existence. Occasionally seize the lonely as inspiration. Put the feet on the tea table and occasionally sing a few loud voice. I find that I love my life so much.'The appearance is bright, and the life is normal and real. He is used to and enjoys the process.