Cosplay is Not Just a Hobby
Views:91 Author:Site Editor Publish Time: 2020-05-19 Origin:Site
C

osplay is Not Just a Hobby
In fact, cosplay started as a commercial activity. In the United States Disneyland in the 1930s, in order to attract the attention of tourists, the staff put on the cartoon clothing of Disney cartoon characters, and cosplay industry was born.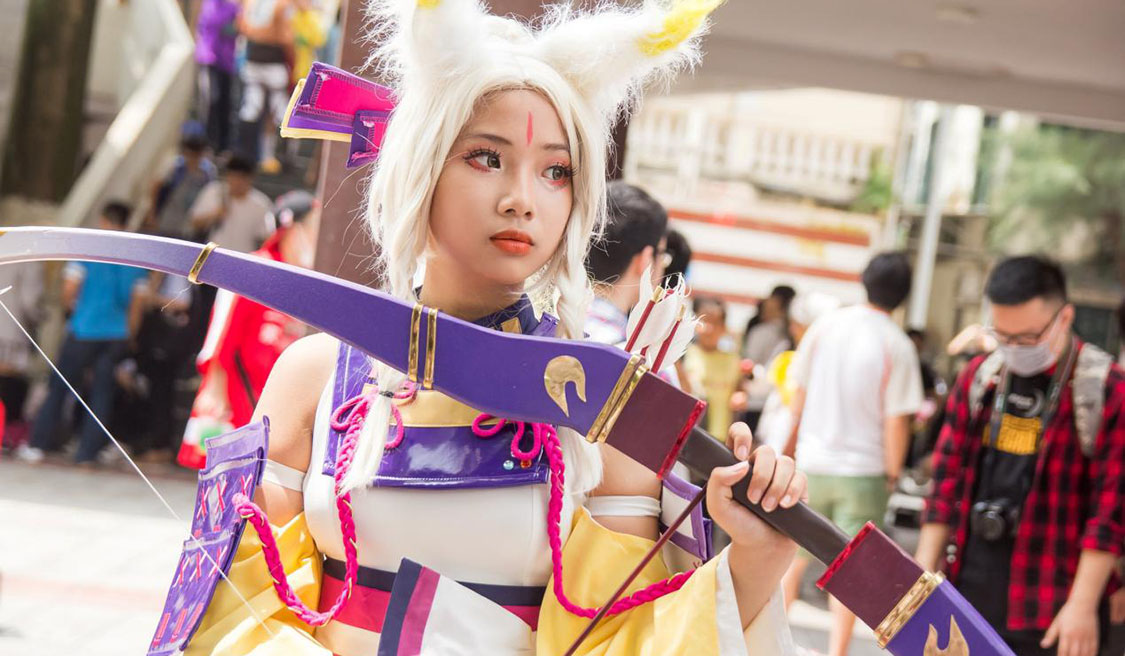 Up to now, cosplay is still an important promotion means of ACG industry. Cosplay behavior itself can attract people's attention. In the process of cosplay activity development, cosers have developed the stage play with plot, which makes cosplay activity more enjoyable.
In China, cosplay industry is carried forward by China Joy, the annual ACG industry event. Cosplay Carnival held by China joy every year is also the highest level cosplay event in China. Many cosplay fans who later became professional cosers gained their initial popularity in China joy.
At the same time, cosplay activities also made China Joy. At the cosplay exhibition every year, cosplay stage performance and e-Competition are the most eye-catching links. Therefore, the major game manufacturers will invite a large number of cosers to the scene during the exhibition to achieve better publicity effect.
For cosers, there will be more and more such jobs in the future, because not only the scale of the past exhibition is growing, more and more exhibitors, but also the Internet content platform is starting to work offline.
Blibili is the largest quantum element content platform in China. Since 2013, BiliBili has held the annual exhibition of BiliBili world. According to the financial report, in 2018, BiliBili's marketing expenses reached RMB 230 million, mainly for offline activities and game promotion. This year, BiliBili has increased the number of shows to three from one a year.
Cosplay activities can improve players' sense of substitution for game characters, thus enhancing user stickiness and prolonging the life cycle of the game. Therefore, large game manufacturers will hold their own cosplay competitions. Every year, Valve holds both dota2 International Invitational Competition and dota2 cosplay competition. According to incomplete statistics, the game companies that will launch the theme cosplay competition in 2019 include Blizzard game, Netease game, Xishanju, 17173, Zhangqu technology, etc.
A large number of cosplay activities will inevitably lead to corresponding consumption. As the popularity of cosplay clothing changes with the emergence and popularity of new games and animation, the production of cosplay clothing has the characteristics of small batch and multiple types, which is difficult to scale, which also leads to the fact that cosplay clothing producers are mostly self-employed and small and micro enterprises. At present, the consumption of cosplay clothing and props in China is mainly online purchase. According to CBN Data's statistics, cosplay is one of the favorite interest commodities of Taobao owners after the 1990s.
In fact, cosplay can not only generate a large number of personalized consumption, but also generate a new career. Taking Asian cosplay industry as an example, cosplay is not only a professional coser, but also a cosplay magazine editor, cosplay professional makeup artist, stylist and weapon maker.
At present, for more and more young people who love cosplay culture, cosplay can not only be a hobby, but also a cause worthy of love.