Do you Know those Disney Classic Characters?
Views:30 Author:Site Editor Publish Time: 2020-02-13 Origin:Site
Do you Know those Disney Classic Characters?
Disney was founded in 1923 by its founder, Walt Disney. The main business includes entertainment production, theme park, toys, books, video games and media network. Let's talk about Disney classic characters today.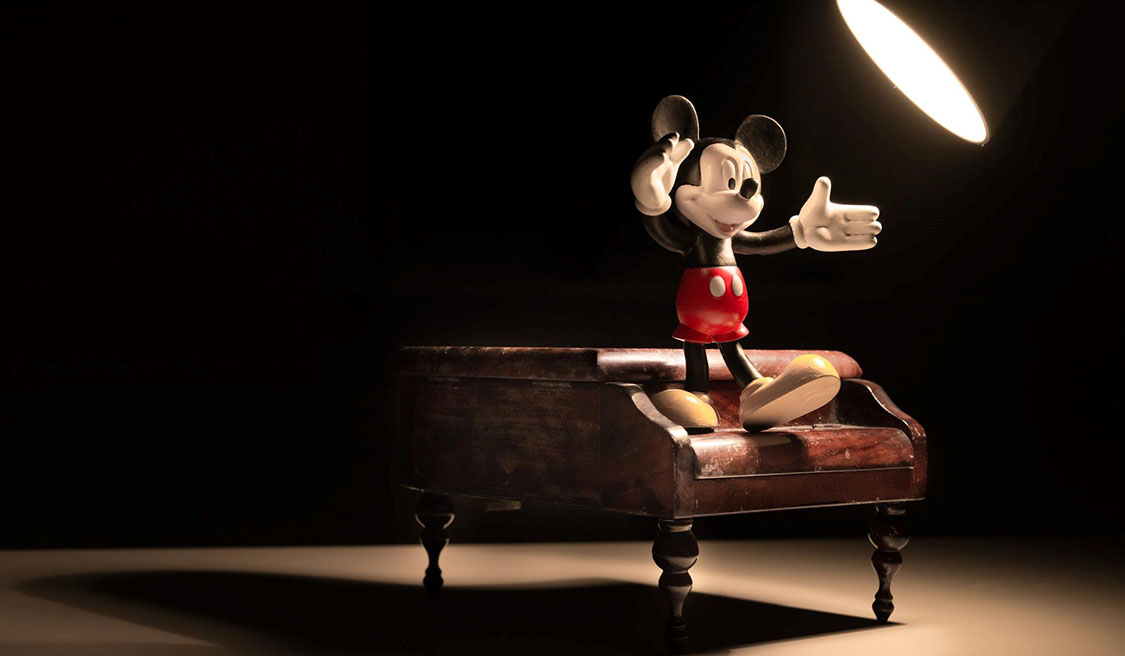 1.Mickey Mouse
Mickey's optimistic and open-minded nature of being a boy makes him a real winner. He has childlike friendliness and sincerity, healthy values and the spirit of daring to do what he wants, which makes Mickey more popular. He is unassuming, modest and simple. Although he is well-known and has many brilliant achievements, he has established an excellent image in everyone's mind. Mickey's positive, honest and courageous character makes him a good friend we all want to have and a good example for us to follow.
2.Minnie Mouse
Minnie is a typical girl next door. She is kind, caring and helpful. She speaks noble and generous, her manner is elegant and moving, with the charming charm of a girl. She is frank and naive, retaining the simplicity of the country girl. She is polite and decent, although she is shy, she retains her independence and self-esteem.
As an actor with strong ability, she loves music, has sweet songs and often hums by herself. She is sweet and dignified but not childish. She is smart, has her own ideas, makes people feel safe and strong, makes her partner Mickey shine, and she only shares his glory peacefully and gracefully.
3.Donald Duck
Donald Duck starts his ambitious day with a yearning heart, looking forward to everything going according to his plan and intention, but the world doesn't seem to want to cooperate with him. Generally speaking, Donald Duck is friendly and optimistic. But when things go wrong, they often lose their temper. He has boundless determination. He is almost stubborn. Donald Duck is very concerned about his family and friends. He can share his blessings and difficulties. He can be trusted to handle affairs. He is a lovely little man at the bottom, persistent despite his constant failure.
4.Daisy Duck
Daisy is fashionable and sophisticated, and has as many interests as modern women. She has a strong will and a strong personality, self-confidence and independence, which is a big similarity between her and Minnie. Daisy grew up in a superior environment, passionate about the good things in life. She is elegantly dressed and scented. She knows she is beautiful and likes to be surrounded by beautiful things. Daisy is like a strong willed little southern American beauty. She knows what she wants and how to get it, so she is a smart noble beauty.
5.Goofy
Goofy is a kind-hearted, pure hearted, smiling friend. He is always cheerful and easy to get along with. The lovely goofy with a little foolishness wins everyone's love with simple charm. Although he sometimes makes small mistakes, he always makes up for them with optimism, enthusiasm, positivity and surprising good luck. Goofy is loyal to his friends all the time. He is a real gentleman and a sportsman. He is very popular with girls. He is always in high spirits and has a good sense of humor, which makes people feel that he is constantly inspired. No matter what troubles he encounters, he can always laugh at life.
6.Pluto
Pluto is a lovely and loyal dog. It is friendly, loyal, simple minded and full of curiosity. After growing up, Pluto still likes playing like a child. It's Mickey's most important and loyal playmate. He always listens to Mickey's call and is eager to please him. Pluto likes to be rewarded after completing the task successfully. He is eager to be recognized and loved by everyone. At the same time, he is also very caring.
7.Chip and Dale
Chip and Dale are two lovely Chipmunks. Their lifelong goal is to have endless food. Although they are often inseparable, their personalities are quite different. Chip has logical thinking, while Dale's thinking has no logic at all.
Later is the introduction of Disney classic characters. Are you more interested in them?