Introducing XXIV Olympic Winter Games Mascots
Views:81 Author:Site Editor Publish Time: 2020-02-07 Origin:Site
Introducing XXIV Olympic Winter Games Mascots
In 2022, the mascot of the Beijing Winter Olympics, Bing Dwen Dwen, was officially unveiled. The mascot is designed based on the panda as the prototype, combining the panda image with the super energy ice crystal shell, reflecting the characteristics of winter ice sports and modern scientific technology.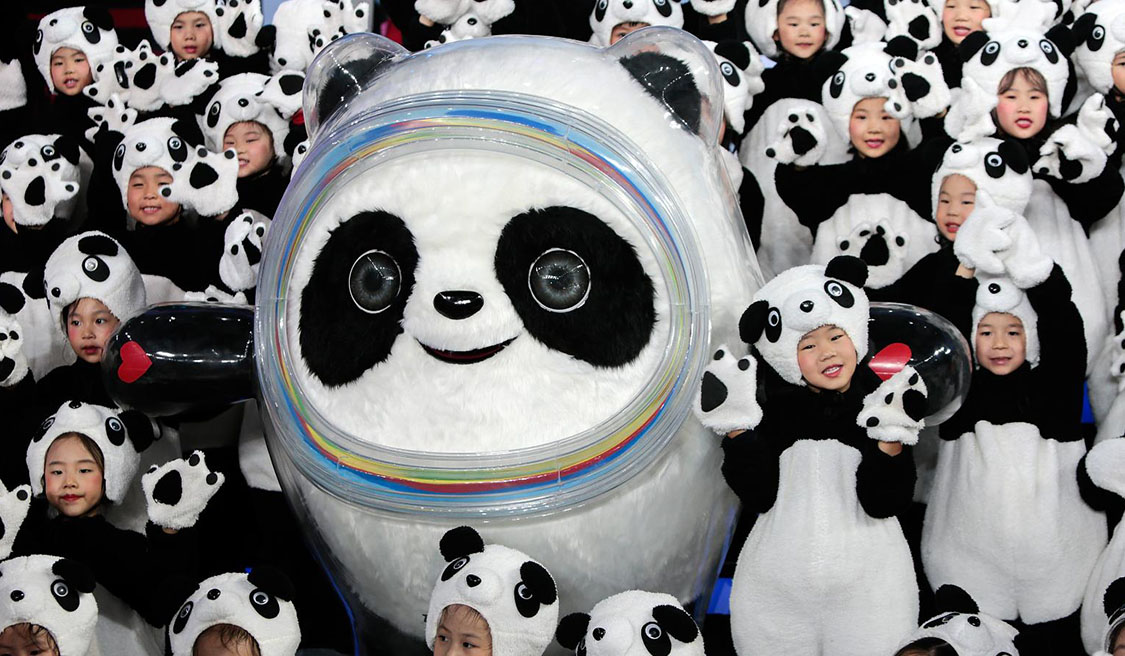 "Bing Dwen Dwen", with ice and snow like ice shell, shows the characteristics of the Winter Olympics. Panda's stockiness and strength embody the Olympic fighting and harmony spirit. It is also a scientific visualized panda, like a panda astronaut, which shows the profound meaning of facing the future. It is totally different from the design of wild animal image that people have seen in different occasions in the past Olympics.
"Ice" in the name of the mascot Bing Dwen Dwen symbolizes purity and firmness, which is the characteristic of the Winter Olympic Games. "Bing Dwen Dwen" is aslo a symbol of being honest, healthy, and lovely. It is in accordance with the overall image of panda and symbolizes the strong body, tenacious will and inspiring Olympic spirit of Winter Olympic athletes.
As we all know, panda is recognized as China's national symbol in the world. Its image is friendly, lovely and sincere. It is deeply loved by people all over the world, especially teenagers. The anthropomorphic panda designed in "Bing Dwen Dwen" 3D embodies the concept of harmonious coexistence between human and nature.
"Ice mound" head shell shape is abstracted from ice and snow sports helmet, decorated with colorful corona which signifies the "ice ribbon" of Beijing Winter Olympics. Its inspiration comes from the shape of national speed skating Hall. The flowing bright color lines symbolize shapes of the ice and snow sports track and it also stands for the bright future of 5G high-tech era.
The heart-shaped design of the left palm represents the warm welcome of the host country to friends all over the world. The overall image is similar to an astronaut image, implying to create extraordinary knowledge and explore the future. The image symbolizes the pursuit of excellence and takes the lead the coming era and the infinite possibility of facing the future.
According to Cao Xue who is leader of the mascot design team of the Beijing Winter Olympics, "ice pier" is a mascot with a sense of technology, full of temperature and humanity. The Bing Dwen Dwen is a panda with a broaden horizon for his international vision. He confronts the all over the world and the unknown coming future. We can also say that he is a very popular panda, and we hope to build it into a panda image that can be accepted by among the people with different ages and cultures. "
In conclusion, the idea of designing the mascot, the article illustrates the relationship between the mascot and Chinese culture which is well known as harmony and hospitality towards the friends all over the world.