Where to Get Props for Cosplay Costumes?
Views:100 Author:Site Editor Publish Time: 2020-04-02 Origin:Site
Where to Get Props for

Cosplay

Costumes?
For COSPLAY, the most important thing is not the appearance, but the selection of clothing. In general, there are four ways to get Cosplay costume, which are sent by others, bought at specialty stores, do it yourself or made by professional tailor. Let me introduce the ways in detail below.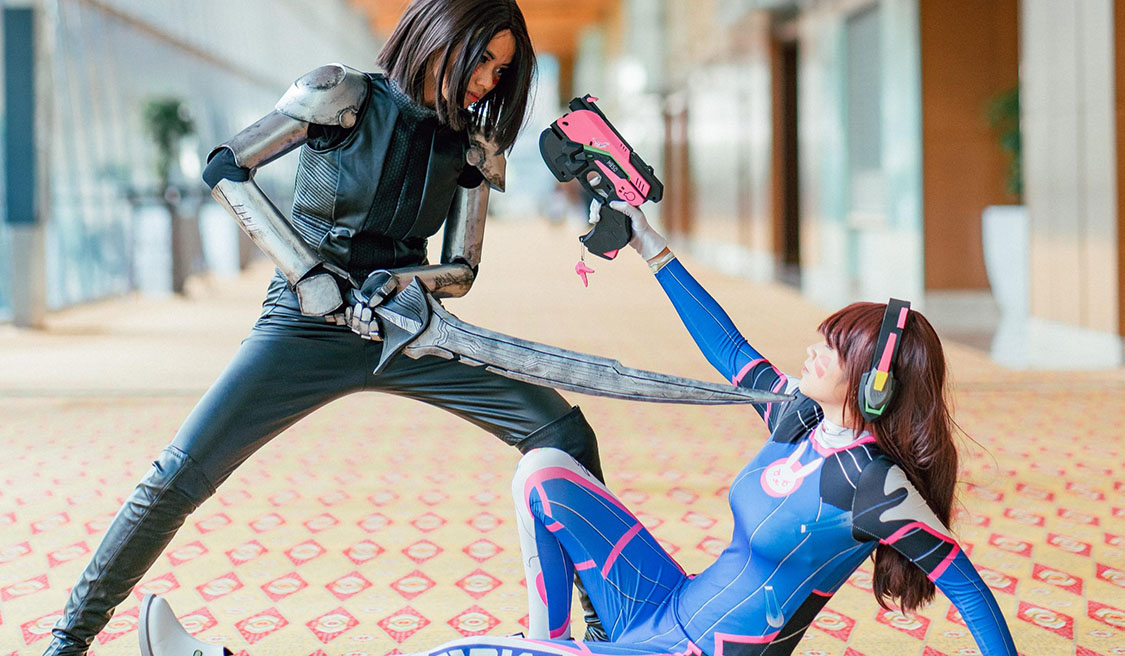 1.Send by others
This method may require you to know some good friends who love Cosplay. If they have a lot of costumes or update some character costumes, they will give you some costumes. At the same time, you can send Cosplay costumes as gifts to your friends, which not only strengthens the Cosplay communication, but also enhances the relationship.
2. Go to a

Cosplay

specialty store
This is very common in Japan. For example, there are offical Cosplay clothing in Japan. COSPA is a good example, and the clothes they produce are officially recognized. In addition, there are some shops that make private Cosplay clothes. In Taiwan, there are basically unofficial Cosplay clothing stores, but there are second-hand Cosplay costumes stores that save money and convenience in the above two regions. As for Hong Kong and the mainland, even stores that specialize in Cosplay clothing are very rare, and generally require customization. Duoguomascot is the most well-known anime clothing custom shop on the domestic network.
3. Do it yourself
In fact, the biggest fun of Cosplay is to make costumes and props by yourself. Of course, if you want to do it yourself, you must first have a tailor, and it is best to have a sewing machine at home. Generally speaking, it takes one month for one person to choose the materials, design and produce them. In addition to your skills and tools, mental concentration is also necessary. From the initial pattern to the completion of a piece of clothing, it is indeed a very difficult task. But the pleasure that you can feel when the costumes and props are completed is beyond the reach of others.
4. Tailor Shop
Tailor shop tailoring is generally the practice of Hong Kong and mainland cosplayers. The advantage of this is that one is cheaper in price and on the other hand it is easy to put forward your own requirements. Tailor shops in the mainland are easy to find, but there are really not many Cosplay costumes. Usually after you place your order on the mainland, you can collect your clothes within one to two weeks. If you are dissatisfied with the clothing at this time, the owner will usually change it for you on the spot.
With the rapid development of online shopping, you can also buy products online, but pay attention to comparing various sizes to ensure that Cosplay costume fits well.
Which Cosplay costume do you want to buy? We provide various styles and prices of costumes. Welcome to log in our online shop. If you have any questions, please contact our professional after-sales staff in time.